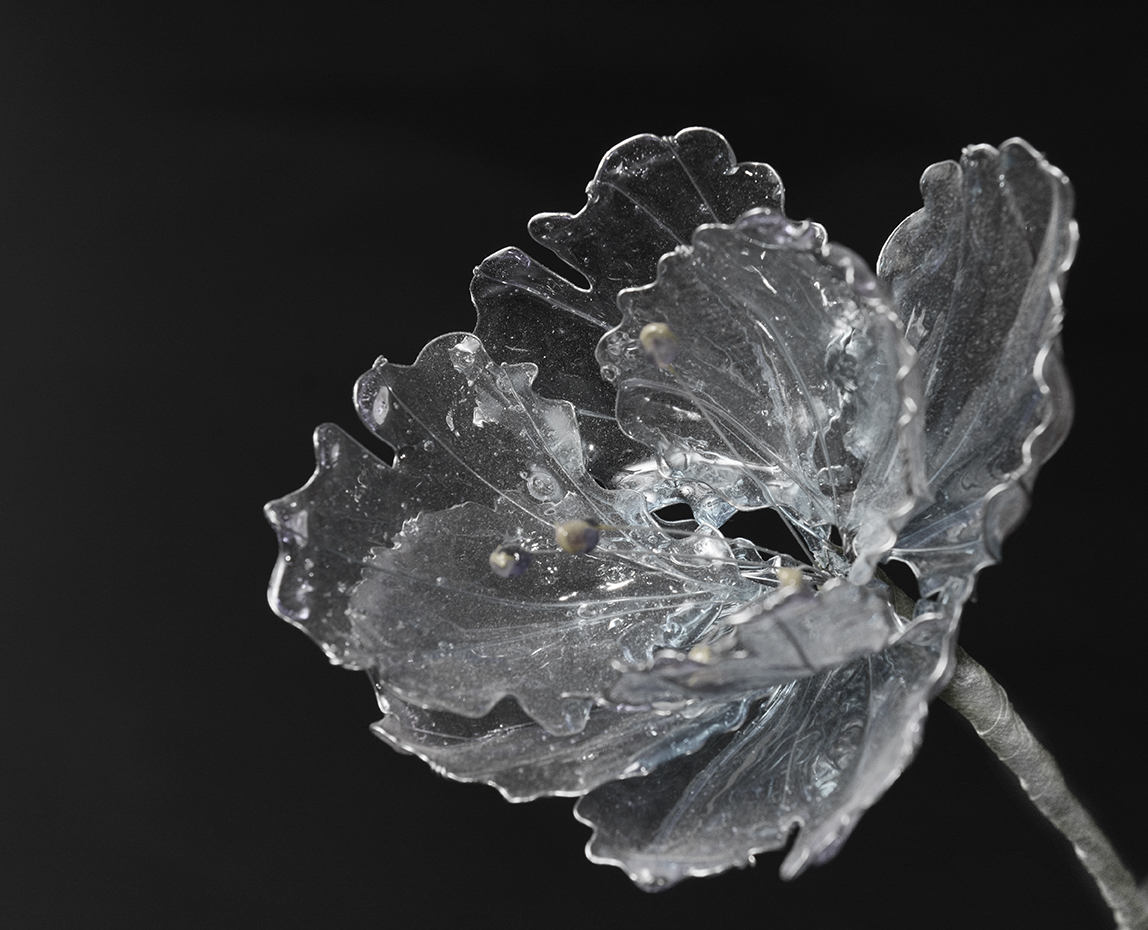 Proyecto Vivero, 2016
Sculptures developed in Tyvek paper (100% recyclable material) and resin
Every detail of the fruits and vegetation are done by hand and with exhaustive care
Dimensions Variable


Proyecto Vivero (Greenhouse Project) is an installation that comprises several sculptures. Each of them depicts a singular type of tropical plant, shrub or flowers produced with extreme precision illustrating the original details of each flora. Through this project Laura Messing appropriates the classic elements of botany to demonstrate the caducity of the domestication of nature. In this context in which we are perpetuating failure and approaching the end of nature, the artist confronts us with the reality of our own destruction for what shelters us.